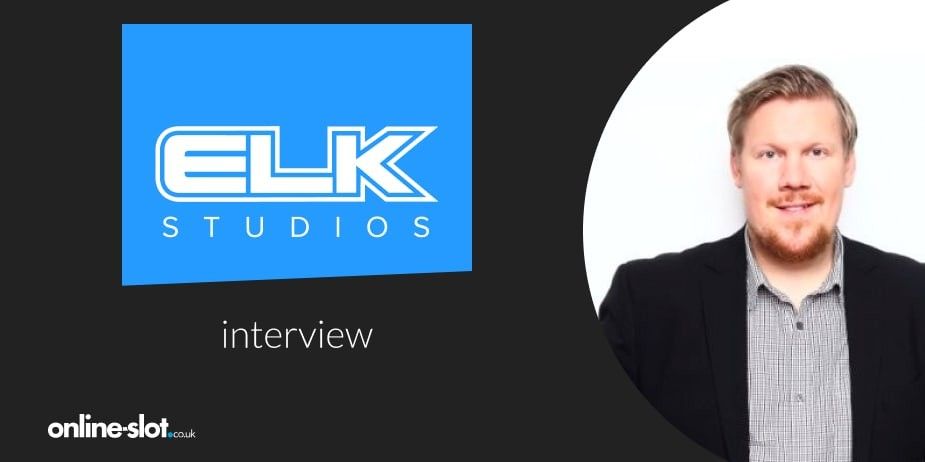 Chief editor Chris Taylor at Online-Slot.co.uk sat down with Tiger Holmgren, Casino Product Owner at ELK Studios. Based on Stockholm (Sweden), he has over 20 years online gaming experience having been product owner at NetEnt and Chief Product Officer at Just For The Win.
We spoke to Tiger about how last year went, how Nitropolis 4 was received, how Pirots came about and why they offer 94-95% RTP rates on their slots. Enjoy!
1. How did 2022 go? 
2022 was an amazing year for us! We released more games than any years prior, and looking at numbers we can with confidence say that we haven't bunged on quality to do so.
2. What were the most popular slots of 2022?

We had such a nice variety of releases last year. Pacific Gold showed that the evolution of the Gold series is still strong, Nitropolis 3 smashed every record, Coba pushed the boundaries by adding additional elements in gamification to the standard of online slots, and the flagship sequel in Cygnus 2 showed that there is more to our Gravity mechanic to explore.
3. How was Nitropolis 4 received?

Nitropolis 4 has been a massive success. It's the game that has had the highest number of players of any of our releases. Players have taken to this title as much as their predecessors and it is highly likely that our players will get to know more about the backstory of Nitropolis in games in the future.
4. Pirots is an impressive slot – can you explain the unique mechanic? Will it be used in future releases?

Pirots has been an extremely fun game to create. It is centred around 4 pirate birds who pick up gems. It features a brand-new payout mechanic named CollectR. It is one of the easiest ways to pay the player ever. As long as the red bird stands beside a red gem or a feature, the player is paid out. It is the same for the blue, green and Purple bird as well. It doesn't matter how many gems or features there are in a row, 1 or more pays.
We basically thought, "Why do we have to have multiple symbols in a row or in clusters? Why not just let each symbol pay. Players absolutely LOVE Pirots. It is highly likely that more CollectR games will appear later on this year.
5. Is there a reason for the 94% and 95% RTP rates?
Our decision of 94% is the big talk of the town on affiliate pages. It has been a big push from operators to offer 94% RTP. Instead of posting 96% RTP in forums and then offer 94% to players on most operators. We are honest up front with what players are playing at.
Whilst RTP rates of 96% or over are commonly found, the majority of slot providers offer lower RTP versions which are commonly used at online casinos.
6. Have you seen a change in players' needs from previous years?
Players are constantly looking for new things, more exciting games and good productions. We have a lot of games that are always performing, like our Gold Series and Gravity Reels. But the need for new mechanics has pushed us to produce both the Coba mechanic and CollectR. Both have been hits for us.
7. What is your personal favourite slot and why?

Amongst our games, Pirots and Propaganda are by far my favorite games at the moment. If I look at what other game companies have created, Rise of Olympus and Moon Princess (by Play 'n GO) are 2 games I am a fan of.
8. Anything we should expect from ELK Studios in 2023?
We have an exciting roadmap for the rest of the year with both new titles and follow-ups. I can mention that Cygnus, Coba, and Pirots will all have new games released this year, and without saying too much, there will be a whole lot of Nitro to kick off 2024 😉