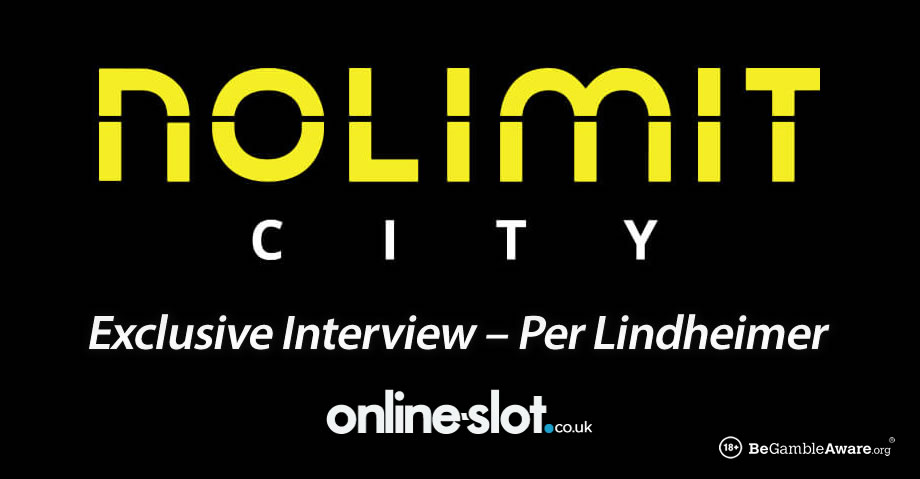 Per Lindheimer, the Product Owner at Nolimit City, took the time to sit down with us to discuss their slots, their plans for the future and if they will be licensing the Megaways game engine.
About Per Lindheimer
Per Lindheimer is an experienced Product Manager/Owner with over 10 years' experience in the online gaming industry. He previously worked at NetEnt and has extensive knowledge and know-how of delivering quality slot games to their customers and players alike.
What is the most popular Nolimit City slot game?
Well, Dragon Tribe that was just released is a very popular slot and our best performer so far. Tombstone is however a game that a lot of players tend to comeback to over and over, and probably our best-known game, especially through streamers.
I'd encourage anyone to try out our xNudge feature, that's present in a few games already – a simple yet very exciting feature!
Which slot game is Nolimit City most proud of?
This one ties into the first questions, xNudge feature really, which has been received very well within a few games. It all started with the game Hot Nudge, but Tombstone is where it really hit it off with the hunt for Bounty Spins, with locked in expanding wilds that can pay HUGE! One of the most exciting games I've produced, with explosive main game and super explosive free spins. It can be harsh, but my god it can be rewarding!
Our latest release, Dragon Tribe, is a cascade slot with both xWays and xNudge feature, that was super fun to produce. So, any of those two games I'd say.
What is your highest paying slot? (max win)
Dragon Tribe has the highest simulated win at 27.000 times the bet in the Dragon Spins Extreme. When we look back, Tombstone is the game that has paid out the most – but that will for sure be surpassed by Dragon Tribe within a short period of time.
What are your plans for 2020?
We'll up the production even further. We released 13 games during 2019 and looking to release around 16 games next year. We're becoming an even more well-oiled machine so the productions are going smoother and smoother, which will make it possible to turn on even more in number of games released.
Looking more into what we'll do, I can promise you a few new innovative math mechanics as well as another take on both xWays and xNudge. Keep your eyes open for our new releases!
Any plans to release a Megaways slot?
Not really, even though we're huge fans. It's a great mechanic and Nik is a great person. Seems like a few providers are going bonkers with Megaways releases and I'm not surprised, they're doing really well! Who knows?
Will Nolimit City introduce new features in 2020?
Yes, we always try to push the envelope in terms of being innovative. We haven't followed any particular trend blindly and wanted to take our own path, and that will continue. With 16 game releases during a year, we'll do a big assortment of titles, both in terms of themes and math design. That will make room for a few nice new things in terms of features of course!
Find out more regarding Nolimit City
Nolimit City has come out of nowhere recently with their slot games available at most reputable and licensed online casinos. With unique designs and themes, every game is different – the win potential is good across the board too. Visit our dedicated Nolimit City slots page where you have detailed reviews of all their creations as well as the ability to play for free.