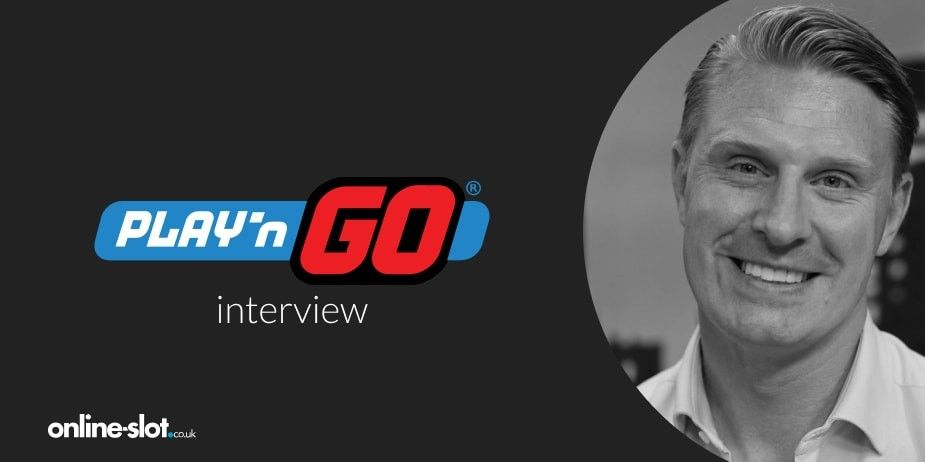 Here at Online-Slot.co.uk, we sat down with Edward Eklund, Affiliate Manager at Play 'n GO just before the festive break. Based on Stockholm (Sweden), Edward has been with PnG since March 2022. He talks about the best performing slots, plans for 2023, whether to expect more branded titles and/or sequels and how players' needs are changing. Enjoy!
1. What's the best-performing slot of 2022? Is it still Book of Dead?

Of course, Rich Wilde and the Book of Dead is the best online slot in the world and that's some competition! But depending on the market, there are other games that players enjoy from Play 'n GO's huge portfolio. Take Greece as just one example, there Rich Wilde and the Tome of Madness has been one of the highest performing games since 2019.
I think this is a great question because it demonstrates the commitment of quality to the content Play 'n GO create. We don't focus on producing specific games for specific markets, our focus is creating a game that everyone can enjoy time and time again which is why you'll see many of our titles labelled 'top-performers'.
2. What is planned for 2023?
Lots, too much to list! But in all seriousness 2023 promises to be full of growth and momentum for Play 'n GO. We closed 2022 having entered several new regulated markets including the US, Canada, Netherlands, Greece and we're only just getting started.
We're drivers in the industry, so we'll continue to push premium, fun and responsible content that's sole purpose is to entertain, while also collaborating with others in the industry to look at both the regulatory opportunities and challenges around the world. This really is just the beginning of the Play 'n GO story.
3. Can we expect more branded slots?

We really enjoy working with external IPs as it presents plenty of opportunities to flex our innovations in terms of mechanics, audio, visuals and collaboration. 2022 saw several branded titles including, Motley Crue which ended 2022 on a high note, plus Dio Killing the Dragon, NSYNC Pop, Lordi Reel Monsters and Def Leppard Hysteria. So, it's safe to say that 2023 is sure to see some branded titles in the mix along with our own IP titles. Watch this space.
4. Will there be a focus on sequels?

I wouldn't say that there is necessarily a focus on sequels no, but more the content itself. So, will there be a Dead series title in the New Year? Absolutely. Because we know players of all levels, whether they're an enthusiast or new to slots, love playing these titles.
We have an innate knack at Play 'n GO of building on our existing content in new and innovative ways that keep them exciting but hold on to the qualities that players love about the originals; which is why we have such concrete series' in the industry such as the Reactoonz, the Dead series with the likes of Rich and the Book of Dead as you mentioned before and other areas of mythology being favourites amongst players. Another example is Wild Falls 2 which offers another great adventure in search of gold.
5. Have you seen a change in players' needs/wants? Are particular themes more popular than others?
I think that like with any entertainment industry, players want to be, well, entertained. If you look at different markets, you'll see that certain themes seem to be more popular than others, the Dead series does well in Italy as just one example.
We are seeing that players are on the lookout for something sweet, so titles with fruit and candy themes like Sweet Alchemy are still doing really well and with that said, keep an eye out for more of these sweet treats in the future.
We look at the bigger picture when it comes to choosing what games to develop, their theme, the way they work. At Play 'n GO we pride ourselves on having a diverse portfolio full of something for everyone.
6. What is your favourite Play 'n GO slot and why?
I have to pick just one? Well, I'm a big fan of one of Play 'n GO's older titles Golden Ticket. In general, I love the circus theme and it's an entertaining game to play through, I'm a big fan of grid slots and this one is super simple to follow, especially on what you need to do to get to the Bonus game, so it's great for those who are new to slots.