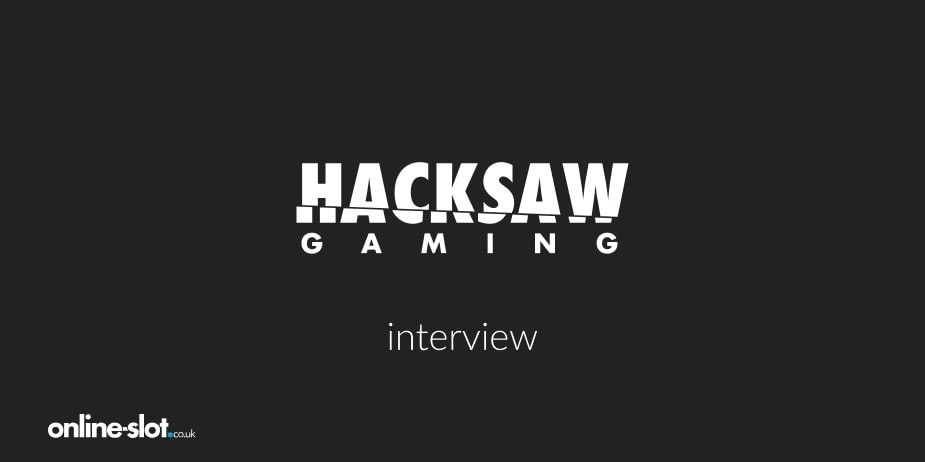 Online-Slot Chief Editor Chris Taylor sat down with Marcus Cordes, CEO at Hacksaw Gaming. Located in Malta, Marcus has been with Hacksaw for over 5 years first as COO (3 years 7 months) and now CEO (1 year 10 months and counting).
The interview with Marcus looks at Hacksaw's achievements since they launched, a look at 2023, their most popular games, Chaos Crew 2, sequels, why they opt for darker themes and what's coming in 2024.
1. What are you most proud of with Hacksaw Gaming since you launched in 2018?

There are too many achievements to mention, but overall we're all tremendously proud of the rate at which we've grown and the quality of the games we have produced, which we firmly believe are among the very best in the industry. Some of our flagship titles like Wanted Dead or a Wild and Chaos Crew have taken the industry by storm and stand as a testament to the quality of the people here.
2. How has 2023 gone?
2023 held high expectations having enjoyed a stellar 2022, and it has been another record-breaking year for us all at Hacksaw, marked by several top-shelf releases and award nominations. We aim to continue rising into 2024 and beyond.
3. What are the most popular slots this year?

That's a tough one. Honestly, all our games perform exceptionally well and we'd hate to single any out, but we are especially proud of Chaos Crew 2 and Mayan Stackways which debuted our ground-breaking Stackways mechanic.
4. How has the Chaos Crew 2 slot been received?

We poured our heart and soul into Chaos Crew 2 and had no doubt it would resonate with players, given the success of the original, and that has been proven true. It's won rave reviews and found new casino fans across the globe and we're super proud of it.
5. Are there more slot sequels planned?
Watch this space 🙂
6. Many of your games have darker themes – how do you choose them?
We're lucky to boast a workforce of incredibly talented people and inspiration comes from everywhere. Everyone here has a chance to contribute to our games. If an idea is good enough, it will make the cut.
7. Have you seen a change in players' needs from previous years?
The iGaming landscape is complex. Millions of players enjoy playing online slots on a daily basis and no two players are the same, so while some tastes may change over time, we try to accommodate all player preferences with our vast portfolio.
8. What is your personal favourite Hacksaw Gaming slot and why?
We wouldn't want to do any of our games a disservice. We give them all equal love and that is reflected in the take-up by the community.
9. Can you give us a sneak peek at what's coming in 2024?
Fans of Asian slots are in for a treat, while we'll continue to innovate and disrupt the iGaming space one release at a time. Thanks for talking to us and keep your eye out for more epic releases soon!