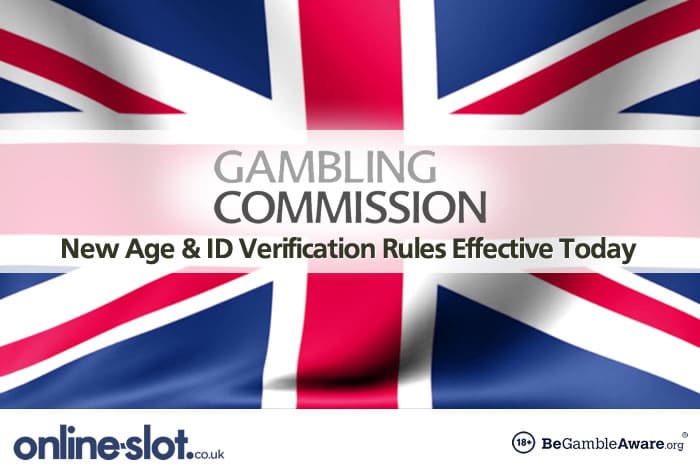 The UK Gambling Commission's new rules regarding age and identity verification come into force today – Tuesday the 7th of May 2019.
Confirming Name, Age & Date of Birth
Aimed at preventing underage gambling, the new regulations mean that online betting businesses, including casinos and slots sites, will have to confirm the age of a player before they are allowed to deposit or withdraw funds, access free to play games or make real money or bonus bets.
Operators will have to "verify, as a minimum, the name, address and date of birth of a customer before allowing them to gamble." The Gambling Commission stated that the "new rules follow an open consultation and aim to ensure operators verify customers' age and identity details quickly and robustly."
Your Funds are Protected
The Commission also reassured players that gambling sites cannot confiscate a customer's funds if they hadn't verified their identity in time for the adoption of the new rules.
What do I do now?
So what do players have to if they want to carry on playing? In most cases, providing a photograph of a UK Driving Licence should be enough. If you're a non-driver and don't have a licence, then 2 of the following documents should be sufficient:
A valid passport (photo page only)
Your valid ID card (front and back)
Bank/Savings account Statement (issued in the last 3 months)
Utility bill – i.e. water, gas, electric (issued in the last 3 months)
Council Tax bill (issued in the last 12 months)
HMRC tax notification (issued in the last 12 months)
Tenancy Agreement (issued in the last 12 months)
Mortgage or home loan statement
Check with your online casino operator for the full details on their verification process. If signing up at a licensed UK online casino, you will need to submit documents outlined above in order to gamble online. We recommend you get those documents ready so you can send when an online casino requests them – in the long run, it will become standard practice and safeguard you.
Automatic Verification
Online casinos such as LeoVegas Casino use several reliable online databases to confirm the details you have entered when signing up – these checks will ensure that your name, date or birth and address are true and that you are who you say you are. If you do play and want to withdraw funds, you will be required to send documents to confirm your withdrawal method – this is also standard practice.
Whilst submitting your documents to withdraw is standard practice, signing up and playing right away is the ideal situation – many online casinos use the methods deployed by LeoVegas Casino so you don't have to submit your documents from the off. Online casinos including NetBet Casino, bgo Casino and Paddy Power Casino also verify your identity right away.